Allen Bargfrede is an entertainment and technology attorney and a Director of Music Business Studies at Berklee Valencia. He has experience advising music artists, record labels, managers, publishers, and producers, as well as content distribution and technology companies. He also is the Executive Director of Rethink Music.
Bargfrede is the co-author of the book Music Law in the Digital Age, published in 2010. He serves on the Board of Trustees for the Boston Volunteer Lawyers for the Arts, and holds a JD and a BA from the University of Texas and an MA from Northwestern University.
Berklee Online Courses by Author:
Books by Author: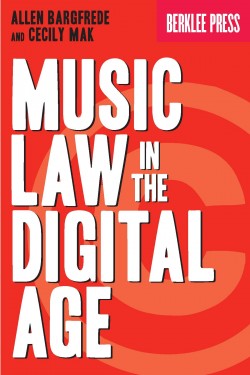 Learn copyright essentials in order to succeed in today's music industry.