Daniel M. Thompson is Assistant Chair of Music Production and Engineering at Berklee College of Music. An independent writer/producer and recording engineer, his credits include work for major films and television, including ER and The Sopranos. He is a member of the National Academny of Recording Arts and Sciences (NARAS), the Audio Engineering Society (AES), and the American Society of Composers, Authors and Publishers (ASCAP).
Berklee Online Courses by Author:
Books by Author: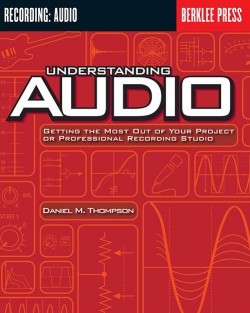 Understanding Audio explores the fundamentals of audio and acoustics that impact every stage of the music recording process. Whether you are a musician setting up your first Pro Tools project studio, or you are a seasoned recording engineer or producer eager to find a reference that fills in the gaps in your understanding of audio, this book is for you.