Felice Pomeranz is professor of harp at Berklee College of Music. She began the harp program in the String Department in 2002. She has advanced degrees from New England Conservatory in both classical and jazz harp. She is the first and, currently, the only harpist to receive a master's degree in jazz studies at NEC.
Felice has been a clinician and performer at festivals throughout the US, Europe, Australia, and the Caribbean. Her classical and popular arrangements are available through harp outlets, and on her website, as are her recordings Tomorrow's Dream, Felicidade, her instructional DVD Jazzy Beginnings, and the CD/workbook Harp in the Band, Vol.1.
Felice owns and directs the popular harp referral network, the Gilded Harps, organizing events throughout New England and beyond. She has been very active in the American Harp Society, serving many roles, including chairman of the Board of Directors. Her American Harp Society Foundation Award, Kids for Camp, provides a summer camp experience for young, underprivileged harpists.
For more information about Felice and her music, visit her website at www.gildedharps.com
Books by Author: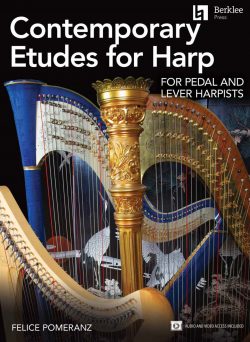 Explore these 24 contemporary etudes for pedal and lever harp. The performance-ready harp etudes include contemporary techniques suitable for lever…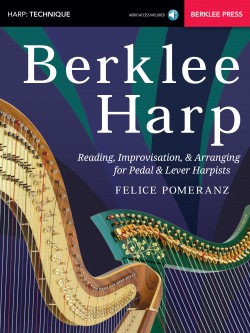 Become a better improvising harpist. Learn basic chords, chord symbols, and harmonic progressions used in a wide range of music,…