Widely recognized as the most technically accomplished of jazz vibraphonists, Gary Burton also led the first true "fusion" band, combining jazz with rock and storming festival stages and rock palaces around the world in the late 1960s. By then, he had already toured the world with jazz icons George Shearing and Stan Getz—all before he turned twenty-five.
Blessed with musical gifts that were evident in his earliest years, Burton has spent nearly sixty of his seventy years as a professional musician, balancing full-time careers as a groundbreaking jazz artist and an innovative educator at the renowned Berklee College of Music. Through his bands, as well as through his partnerships with Pat Metheny and Chick Corea, he has forever changed the musical landscape of the late twentieth century.
Now "retired" and living in Florida, he continues to tour widely and release new albums, and has engaged twenty-first–century media to create online courses in improvisation.
He is also a gay white man from rural Indiana, navigating his way through an urban cosmopolitan art form where machismo has ruled from the start. His has been a life spent "learning to listen" to his inner guide on this headlong and rewarding journey.
Berklee Online Courses by Author:
Books by Author: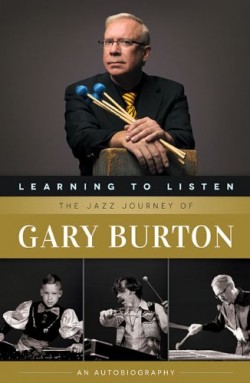 Gary Burton shares his fifty years of experiences at the top of the jazz scene.