With his restless creativity and brilliant improvisational skills, many critics consider Joe Lovano a legitimate successor to Coltrane, Parker, and the other giants of jazz saxophone. Lovano is a multiple Grammy nominee and two-time "Artist of the Year" in Down Beat magazine's readers and critics poll. He also won "Album of the Year" honors from both JazzTimes magazine and the Jazz Journalists Association.
Lovano has appeared in dozens of acclaimed albums as both leader and sideman. The many great musicians he's worked with include Woody Herman, Chet Baker, Elvin Jones, Mel Lewis, Charlie Haden, Bill Frisell, and John Scofield.
Books by Author: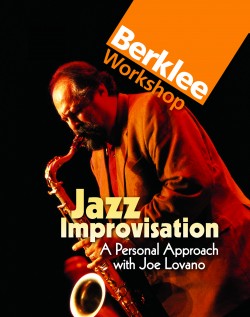 Play ANY instrument with more spontaneity and feeling; relax and let your musical ideas flow.