Michael Kaplan is the author of Contemporary Jazz Guitar Solos (Berklee Press, 2016) and Bebop Guitar Solos (Berklee Press, 2014). Currently, Michael is the director of the American Guitar Academy in Tokyo.
A versatile guitarist with a bachelor's degree in classical guitar and a master's degree in jazz, he has performed, taught, and recorded in almost every musical style. While attending the University of Miami, Michael had the opportunity to study with internationally acclaimed guitarist Juan Mercadal, who also trained world-renowned guitarists Steve Morse and Manuel Barrueco. Some of Michael's performing credits include playing with Dr. Lonnie Smith, Alfred "Pee Wee" Ellis, Rich Little, Dick Hyman and sharing the stage with the Average White Band. He also had the honor of playing under the baton of Michael Kamen.
Michael has given guitar lessons and workshops in all styles. He was on the faculty of Nova Southeastern University, Florida Atlantic University, Barry University, Miami Dade College, and Broward College. In addition, he was artist in residence at the Kathmandu Jazz Conservatory in Kathmandu, Nepal, where he was head of the guitar and bass department. He has taught courses in jazz and pop history, music theory, chamber music, and improvisation, as well as conducted jazz guitar ensembles, classical guitar ensembles, and jazz combos.
In addition, he has transcribed and edited a play along book on jazz guitar comping with Jamey Aebersold and Dr. Mike Di Liddo.
Books by Author: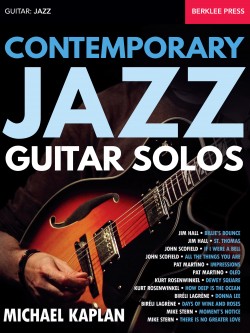 Learn twelve contemporary jazz guitar solos from six of the greatest artists. Each solo includes a technical introduction with analytical…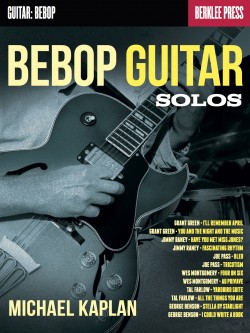 Learn twelve classic bebop guitar solos from six of the greatest bebop artists. Each solo includes a technical introduction with…