Rod Morgenstein is a founding and current member of the Grammy-nominated progressive rock-fusion group, the Dixie Dregs, and a multi-year winner of Modern Drummer Readers Poll Best Progressive Rock Drummer. He has recorded and toured with the Rudess Morgenstein Project, Platypus, the Steve Morse Band, and Jazz Is Dead, and was an original member of Winger. Rod is an associate professor of percussion at Berklee College of Music and an international drum educator and clinician. He has authored four drum-set books and has written columns for Modern Drummer, Rhythm, and Sticks magazines.
Berklee Online Courses by Author:
Books by Author: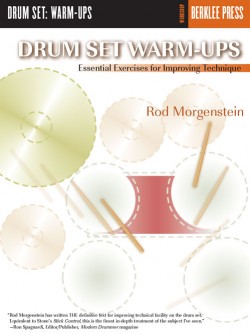 Step away from the practice pad! Legendary drummer Rod Morgenstein reveals his warm-up method designed to limber up your entire body. Improves speed, power, control, coordination, independence, accuracy, endurance, and agility.