Ted Pease, winner of two grants in jazz composition from the National Endowment of the Arts, has been a faculty member at Berklee College of Music since 1964. He is currently Distinguished Professor of Jazz Composition. He is the author of several jazz arranging texts that have been required reading for Berklee students for more than twenty-five years, among them Modern Jazz Voicings (Berklee Press). An accomplished drummer as well, he has performed with Herb Pomeroy, Ray Santisi, George Mraz, John LaPorta, Charlie Mariano, Toshiko Akioshi, and Red Norvo, among many others.
Books by Author: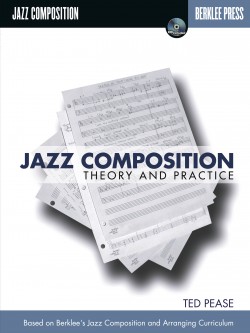 Improve your writing in all jazz styles- from blues to fusion- with effective approaches to melody-writing, such as repetition, sequence, motivic transformation, and embellishment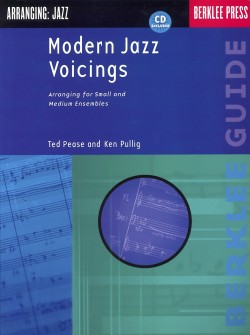 Performers and Arrangers: add color, character, and sophistication to your music. Learn to use fourths, clusters, upper structure triads, and other advanced arranging and performing techniques for three to six parts.