Charles Lewis has a B.M. from Peabody Conservatory of Music, and an M.M. from New England Conservatory of Music. He has been a part of international classical and jazz solo trumpet performances with the Boston Jazz Repertory Orchestra, the Boston Orchestra and Chorale, the Boston Pops, the Dartmouth College Wind Ensemble, the Duke Ellington Orchestra, the Naumburg Award–winning Empire Brass Quintet, the New Japan Philharmonic, the New York Philharmonic, the Rhode Island Pops, and Gunther Schuller on the Grammy Award–winning Red Back Book of Scott Joplin.
His recordings include Season of Light with Carol Comune, Paradox with the Commonwealth Brass Quintet, Sol ~ Surfer with Big Bang, Bug Music with Don Byron, and 100=46 with David Amram and the Leite Concert Winds.
He is the coauthor, with Tiger Okoshi, of the Berklee Press title Berklee Practice Method: Trumpet, and is the recipient of the 2006 Teaching Excellence Award presented by the Performance Division, as well as the 2001 Brass Department Achievement Award.
Books by Author: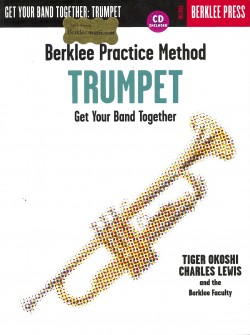 Learn to play melody, support a soloist, and improvise over chord changes; essential techniques for any trumpeter playing with a band.