Don DeMicheal (1928 to 1982) was a drummer and music journalist. While he is probably best known as a writer and editor for DownBeat, DeMicheal was co-leader and vibraphonist of the Don DeMicheal-Chuck Hedges Swingtet, and a drummer in the Hot Three with Art Hodes on piano and Kenny Davern on clarinet.
From 196l to 1967, DeMicheal was the editor-in-chief of DownBeat magazine. He is considered one of the greatest writer/editors in DownBeat history, known for being a fair-minded mastermind behind some of the magazine's most famous articles.
For example, in the Jan. 27, 1962 issue of DownBeat, it was DeMicheal's idea to have two critics review the hotly debated release of Ornette Coleman's Free Jazz. The result has become jazz history. Critic Pete Welding gave Free Jazz five stars in a glowing review while critic John Tynan argued that the disc deserved ZERO stars. Those two reviews perfectly captured how fans and musicians alike reacted to Coleman and his dramatic break with jazz tradition.
DeMicheal also championed the music of John Coltrane, penning classic articles like "Coltrane on Coltrane" in the Sept. 29, 1960 issue, and "John Coltrane and Eric Dolphy Answer the Jazz Critics," in the April 17, 1962 edition.
Even after his departure from DownBeat, DeMicheal served as a leader in the jazz community. He was president of the Jazz Institute of Chicago from 1974 to 1978, serving as program chair for the first Chicago Jazz Festival in Grant Park in 1979.
In 1981, DeMicheal played drums with Hodes and cornetist Wild Bill Davidson at Carnegie Hall in New York. The performance was part of a program called "Goin' to Chicago," which took the history of Chicago jazz into the heart of the Big Apple's Kool Jazz Festival.
Books by Author: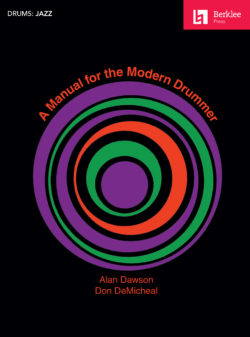 Learn jazz drums from one of the classic texts of jazz drumming! Now in its second edition. Alan Dawson created…