Joe Stump is a shred guitar master whose blistering style and dazzling technique are renowned among guitar aficionados worldwide. A Berklee professor since 1993, specializing in hard rock, shred, and high-tech speed metal, Stump has released five solo albums and three more with his band Reign of Terror. He has performed across North America, Europe, and Asia, and toured with and opened for Steve Vai, Yngwie Malmsteen, Dokken, Savatage, Robin Trower. Stump's remarkable speed and virtuosity have been lauded in publications like Guitar World and Guitar Shop, and his 1994 album, Night of the Living Shred, was a Grammy semifinalist for best instrumental rock album.
Books by Author: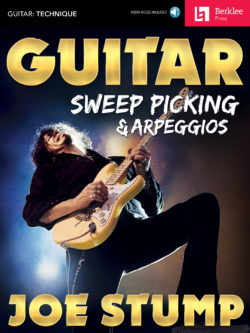 Develop your speed and mastery of the fretboard by using these sweep-picking techniques. Sweep picking means playing multiple notes in…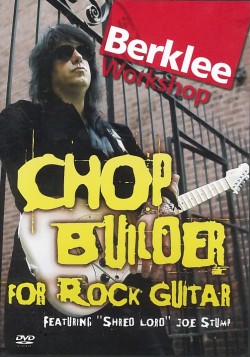 Improve your technique, increase your speed and get your chops in shape for the intense physical demands of the rock guitar idiom.