Larry Baione is chair of the Berklee College of Music Guitar Department. Baione has been a faculty member since 1974 and has been chair since 1990. He has studied with Lenzy Wallace, Mick Goodrick, Bill Harris, William Leavitt, Bucky Pizzarelli and Jim Hall. He received his Bachelors in Music from Berklee and his Masters in Music from New England Conservatory. When attending Berklee, he received the DownBeat Hall of Fame Scholarship award.
After graduating Berklee, Larry was principal guitarist in the Army Band, stationed in Washington D.C. He performed in the White House and throughout the United States with the Army Blues. In 1996, Baione toured South America for the state department as one of the inaugural Jazz Amabassadors representing the unique American art form.
Larry is author of A Modern Method for Guitar Scales and the Berklee Practice Method for Guitar. He performs in numerous jazz, concert, and recording ensembles, settings that range from solo guitar to big band. He continues to perform and give clinics throughout the world. His recent recording Playing Time consists of original compositions and standards in a trio setting.
Berklee Online Courses by Author:
Books by Author: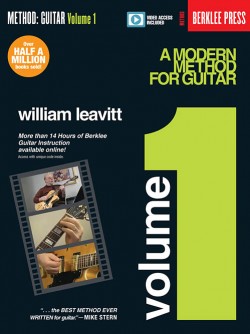 A Modern Method for Guitar, by William Leavitt, is one of the world's most popular guitar methods and is the…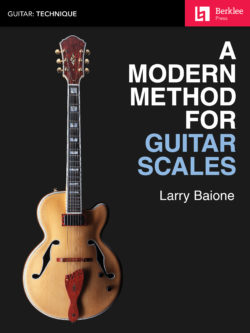 Improve your command of the guitar by mastering the essential scales and their fingerings. This reference will help you play…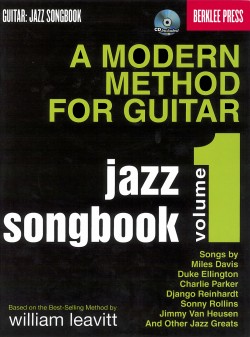 Play great jazz while you learn from the most revered guitar method of all time.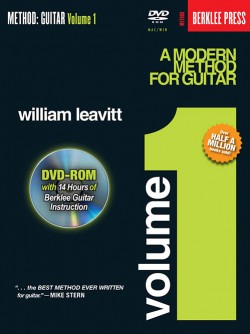 14 Hours of Instruction…A Year's Worth of Guitar Lessons at Berklee College of Music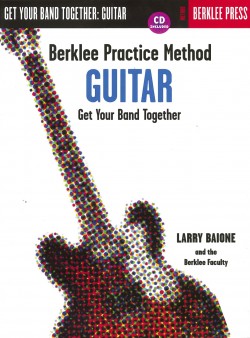 Lessons throughout this book guide you through chord voicings and changes, scales, improvisation techniques, rhythm accompaniments, tablature, and traditional notation.