A Berklee faculty member since 1996, Mia Olson has chaired the Harmony department and is currently a professor in the Woodwind department. She has taught a variety of courses including harmony, writing skills, jazz flute lab, private flute lessons, ensembles, and basic keyboard.
As a professional flutist, Olson has performed concerts around the world and has played in many film soundtracks, live radio broadcasts, and numerous recordings. She plays in diverse styles, including jazz, classical, Latin, Brazilian, Indian, and contemporary rock. Olson has produced three of her own CDs: Meditations in a Contemporary World, Sombrio, and Images.
Olson received a Bachelors in Music from the University of Wisconsin-Madison, a Diploma from Berklee College of Music, and a Masters in Music from New England Conservatory.
For more information on Mia Olson, visit www.miamarieolson.com
Books by Author: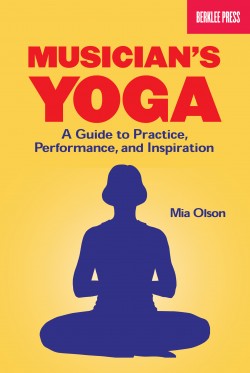 Become a better musician through yoga.