Tiger Okoshi has a diploma from Berklee College of Music, and a B.A. from Kwanseigakuin University in Japan. He is a trumpet player and the leader of the group Tiger's Baku.
He is a member of the George Russell Orchestra, and has performed with Tony Bennett, Gary Burton, Dave Grusin, Dave Liebman, and Pat Metheny. His recordings include six CDs as leader on J.V.C. Records as well as Gary Burton's Times Square, Dave Grusin's NY-LA Dream Orchestra, and Dave Liebman's Meditation Suite.
Books by Author: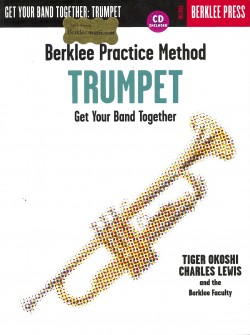 Learn to play melody, support a soloist, and improvise over chord changes; essential techniques for any trumpeter playing with a band.