Anne Peckham has made a significant impact upon the field of contemporary vocal pedagogy worldwide as a voice teacher, author, and college administrator. As chair of the Voice Department at Berklee College of Music since 2011, she has helped to maintain and expand Berklee's reputation by increasing curricular offerings in contemporary music styles while continuing to stay at the forefront of jazz, musical theater, and classical music education. The Voice Department is the largest instrumental department in Berklee's history, serving the needs of over 1,400 voice principals, with 69 dedicated and richly qualified voice faculty.
For more than two decades prior to her work as chair, she was a professor in the Voice Department, when she worked with numerous high profile vocal performing artists, including Grammy winners and successful recording artists.
Anne has traveled extensively as a voice clinician and adjudicator for Berklee, as well as for song and choral festivals in North America, South America, Mexico, Europe, and China. Her master classes and vocal pedagogy seminars for students and teachers embrace the foundations of science-based vocal technique with a particular focus on building skills in contemporary music styles. She is a member of the National Association of Teachers of Singing (NATS), the Pan American Vocal Association (PAVA), and has served on the NATS Boston chapter board of directors.
Anne is the author of Vocal Workouts for the Contemporary Singer, The Contemporary Singer: Elements of Vocal Technique, Vocal Studies for the Contemporary Singer, and Berklee in the Pocket: Singer's Handbook. The Contemporary Singer books have been translated into Japanese, Korean, Chinese, Russian, and Brazilian Portuguese. They are used as texts in many college voice programs and are widely considered to be an important bridge between traditional and contemporary vocal pedagogy. Her online course Voice 101, offered through online.berklee.edu, has allowed students all over the world to learn fundamental vocal skills since 2009. For more information, please see the website annepeckham.com.
(Photo by Kelly Davidson)
Berklee Online Courses by Author:
Books by Author: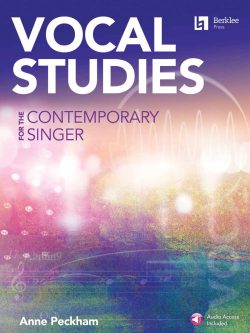 Take your singing to the next level! This collection of contemporary style vocal etudes and exercises will help you to…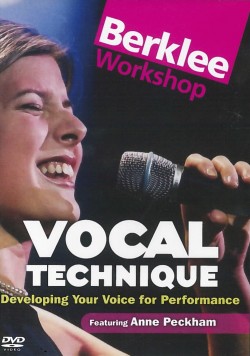 Enhance your singing career by learning proper vocal techniques to help prevent injuries and maximize your potential.

A total vocal workout in one hour!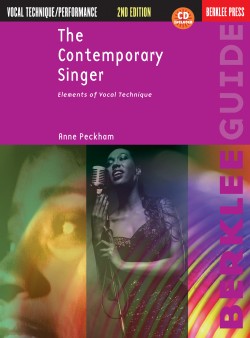 Maximize your vocal potential with this outstanding guide.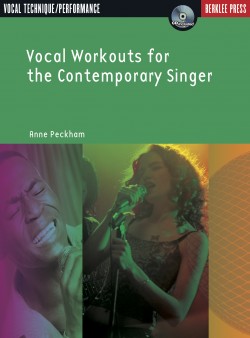 Vocal Workouts for the Contemporary Singer provides singers of today's music with complete exercise circuits to match all voice types and levelsåÑwhether you're new to singing or an experienced professional.